High  Speed Internet

– No Limits, No Data Caps
INTERNET SERVICE as fast and dependable as you need it to be. WHAT ARE YOUR HIGH-SPEED INTERNET NEEDS?
Whether you only use the Internet casually, or you're part of a big family of bandwidth-hogging wireless and wired devices, you deserve an Internet service provider that understands what you want. PARTNERCOM high-speed Internet draws on our fiber network and other state-of-the-art technology to provide a more dependable Web experience, no matter what speed you choose.

High Speed Internet Rate Chart
Requires Phone Line
Down/Up
*ISP Rate
*Services not available in all areas. Speed may vary and are quoted as "Up to" speeds. Home Phone Connection required with all Internet plans. Prices quoted do not include local phone rates, taxes, government surcharges or equipment fees. Other charges may apply.
Standard Plan
5/1 Mb
$45.95
Family Plan
15/1 Mb
$55.95
Home Office
20/1 Mb
$65.95
Power Player
25/3 Mb
$75.95
Teleworker Plan
50/5 Mb
$89.95
Ultra 50
50/25
$159.95
Ultra 100
100/50
$199.95
How to order
Make your home an even better place while staying connected by ordering Partnercom Internet service through PARTNER COMMUNICATIONS COOPERATIVE by calling 877-433-7701 or stopping into one of our local offices listed below. For more details go to INTERNET RATE CHART below.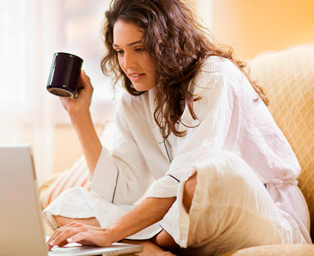 Internet Links