GigaCenter Managed Wi-Fi Service


$10.95 per mo. (includes GigaCenter Router lease)
Call 877-433-7701 today!
Secure and Cost-Effective Solution – Managed Wi-Fi is specially designed for the home or office. Our team manages equipment firmware updates for the latest enhancements and security.

Low, Predictable Costs – There is no huge upfront investment in Wi-Fi equipment. You also have the option to lease or purchase. We maintain and enhance the service for you, so there are no surprise costs for maintenance, upgrades, or replacements.

Local Technical Support – You get help when you need it from a local company that you know and trust.

Flexibility to Meet Your Growing Needs – The flexible infrastructure can grow as the needs of your business or family grows. Need additional coverage? No problem. We can easily add additional Wi-Fi access points for a low monthly fee.

Cloud-Based Management – Your wireless network is at our fingertips with our cloud-based management portal. This gives our technicians real-time data on your access points, coverage areas, connected devices, data usage per device, and more

Ability to Accommodate Visitors – Easily add a guest network to keep your business and customer traffic separate and highly secure.
Wi-Fi is no longer an optional "extra" for most homes, but a critical component of your home network. Just think about the number of wired & wireless devices being used in your home, including laptops, tablets, smartphones, and smart TVs.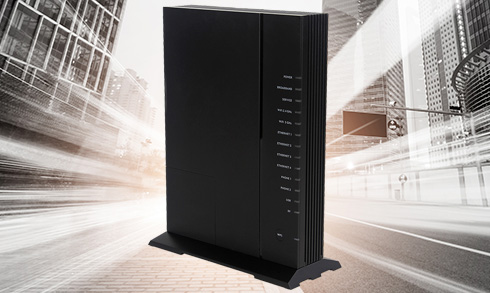 A GigaCenter Managed WiFi Service is a monthly service that lets

Partner Pro Tech Services easily manage your in-home wireless Internet network, from the cloud safely and securely.
You need a reliable wireless connection, that is secure and "carrier-grade". GigaCenter Managed Wi-Fi Service from Partner Pro Tech Services delivers it.
As technology advances, the demand for more bandwidth continues to grow. Your equipment needs to handle these improvements. Unleash the power of the Carrier-Class GigaCenter Managed Wi-Fi Service to deliver an ultra-fast wireless data connection within your home.
The GigaCenter Managed Wi-Fi Service uses the latest Wi-Fi technology 802.11ac, to deliver wireless broadband coverage for up to 1 Gig (1,000 Mb) service within your home.
The GigaCenter Managed Wi-Fi Service is ideal for the home, farm or business using multiple data devices, especially wireless video streaming to HDTV or tablets. Stop buying those throw-a-way routers and switches.